Extended Services
Welcome to Extended Services at Seymour Park Community Primary School! We offer a wide range of activities for you and your children to enjoy.
We provide wraparound childcare, extra-curricular activities for the children (during and out of school hours), adult learning courses, family learning courses, baby/toddler groups, and general family support.
We have a lovely community centre in school where all of these activities take place. We also hire the centre for private parties, so just pop in and see us for more information.
If you are struggling and in need of support check out our "Support for you and your Family" page here.
Need advice or some support?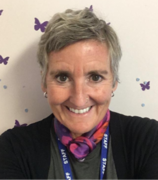 Donna Green, Seymour Park Community Primary School's independent Social Worker has extensive experience in social care and can help you with a wide range of issues:
PARENTING SUPPORT
MANAGING DIFFICULT BEHAVIOURS
FAMILY LEGAL MATTERS
THE COURT SYSTEM
BENEFIT QUERIES
HOUSING CONCERNS
Please contact Donna directly on 07444181980 or ask at reception to make an appointment.
Donna is in school on a Wednesday during term time.