Year 5
'I am not afraid of storms, for I am learning how to sail my ship'

Little Women by Louisa May Alcott'
Moving up into Year 5 is exciting for our children, as they become part of the Upper Key Stage Two Department. Determination, resilience and a Growth Mindset underpin all of our learning experiences in Year 5 - as well as lots of fun!
Year 5 is an important year for our children, as they approach learning with more independence and begin to develop the skills which will help them succeed in Year 6.
The teachers in Year 5 are Miss Povey, Miss Forshaw and Miss Ratcliff and our teaching assistants are Mrs Booker and Mrs Turner. Our aim is to provide a fun, exciting and challenging curriculum that makes a world of difference to every child.
As part of our Year 5 learning journey, children will get to experience a range of exciting learning opportunities:
Anglo-Saxons and Vikings
During the Autumn term, children have the opportunity to take part in an engaging Anglo-Saxon experience. This trip immerses the children in Anglo-Saxon life, and they are able to use this learning experience in further lessons throughout the term. In the classroom, an exciting trading lesson enables children to put themselves into the shoes of an Anglo-Saxon. Children also reenact the Viking legend of Beowulf (with the help of a green screen background) and then use this experience to inform the writing of an action scene.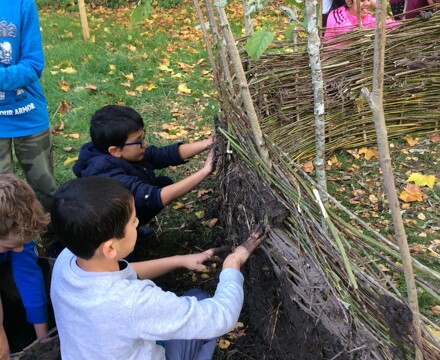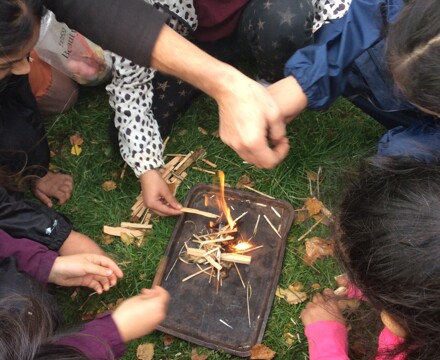 Earth and Space
The fabulous range of technology available at Seymour Park Community Primary School enables the children to begin to comprehend the vastness of space. In the classroom, Year 5 children experience moving through the Solar System using augmented reality.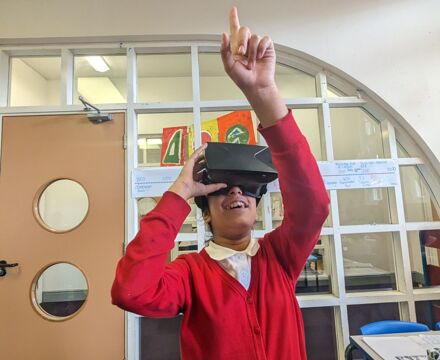 North American Study
In the Summer term, children further develop their map reading skills and use of 4-figure grid references. They also learn more about longitude and latitude and how this impacts upon physical and human geography along with understanding the difference between climate and weather.
Children's Shakespeare Festival
Children in Year 5 have the fantastic opportunity to take part in the large-scale, inter-school performance festival, which enables pupils to explore Shakespeare through compelling drama in the classroom, before bringing together up to 8 schools to perform on the stage of prestigious professional theatres across the North West and beyond.
Curriculum Overview
Please see the downloads section of this page to view our curriculum overview for more information about the other learning opportunities that take place in Year 5.
Key Messages
We encourage our children to read at home with their families at least three times per week. Every child has a yellow reading record which can be signed each time they read, and all children are given a home reading book based on their book band. Children are also encouraged to read for pleasure in the classroom, with a wide range of books available in class reading corners.
We use Google Classroom for home learning. Our children have one English and one Maths Home Learning activity to complete per week, this is set on a Friday and is to be returned the following Friday.
Weekly spellings list are sent home, both in paper form and on Google Classroom. Children receive spellings lists on a Friday and are tested the following Friday.
Year 5 PE days are Monday and Tuesday; children need to wear their PE kits to school on these days. Children watches or jewellery on these days.
Year 5 Helpful learning websites