Vision & Values
Seymour Park Community Primary School has a clear vision for the future of our school and the education of our children. Our vision is a promise to our children and is best summed up by our motto:
Making a World of Difference.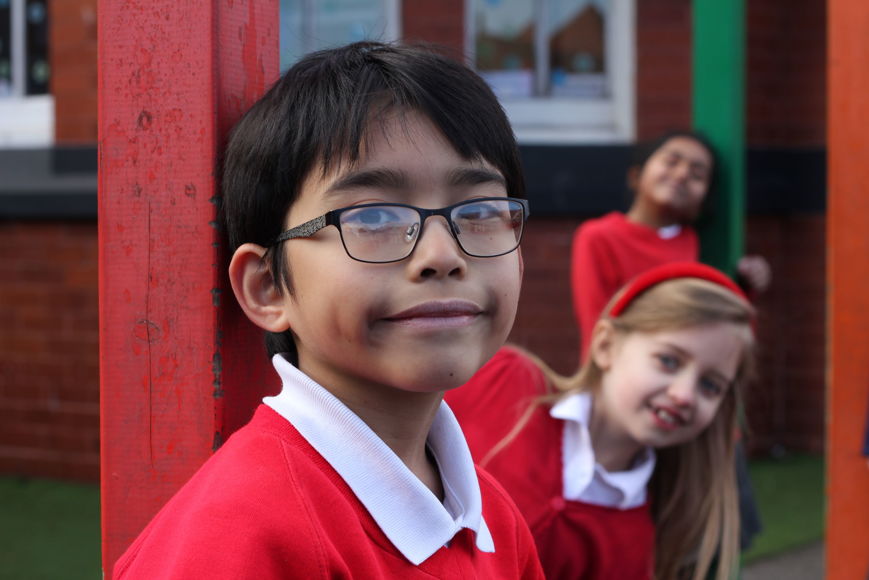 We believe education matters and changes lives. We empower our children to make a difference in their own lives, the life of their community, and in our world. At Seymour Park we provide our children with an education that makes a world of difference.
Our vision is founded on our core values and our commitment to children's rights as a proud UNICEF Rights Respecting School.
We are a vibrant, diverse school family where everyone is welcomed, valued and treated with fairness.
We nurture, support and show compassion in all that we do; placing children at the heart of our school family.
We have limitless ambitions for every member of our school family as we learn, develop and thrive together.
Children's Rights
Seymour Park Community Primary School is proud to be a Rights Respecting School. Children's values are learned and lived here.
Our values and our comittment to children's rights determine how we work together to achieve our vision. They embody who we are as a school and underpin every decision we make. They guide us, ground us and bind us together as ONE school family. A school family making a world of difference.
At Seymour Park Community Primary School we uphold and teach pupils about British values as directed under Ofsted guidance, September 2019. Democracy, rule of law, individual liberty, mutual respect and tolerance of those of different faiths are taught explicitly through PSHE and RE lessons in class as well as our assembly program and whole school events. We deliver a broad and balanced curriculum and have achieved the following external accreditations which demonstrate evidence of our commitment to British Values:
Ofsted grade of 'Outstanding (February 2010)

Leading Parent Partnership Award (2018)

​

UNICEF Rights Respecting School (2018)
In addition to our curriculum, we have promoted British values through:
Our annual Pupil Parliament election and the ongoing work of our pupil MPs
Our many pupil action groups including Rights Steering Group, Digital Leaders, Green Team, Playground Leaders, Sport Leaders

Extensive community work with year group participating in community work to share our values and make a world of difference

Y6 business enterprise scheme

Equalities assemblies program linked to children's rights and global events

Expanding our school resources to include positive representations of the diversity of our school family
Regular guest speakers including local political and religious leaders

Participation in Young Voices

Visit to Trafford Town Hall to participate in a British Citizenship Ceremony