UNICEF Rights Respecting School
Seymour Park Community Primary School is proud to be a GOLD UNICEF Rights Respecting school. Children's rights are learned and lived here. We all MAKE A WORLD OF DIFFERENCE.
Seymour Park Community Primary School UNICEF RRSA Gold accredition report June 2022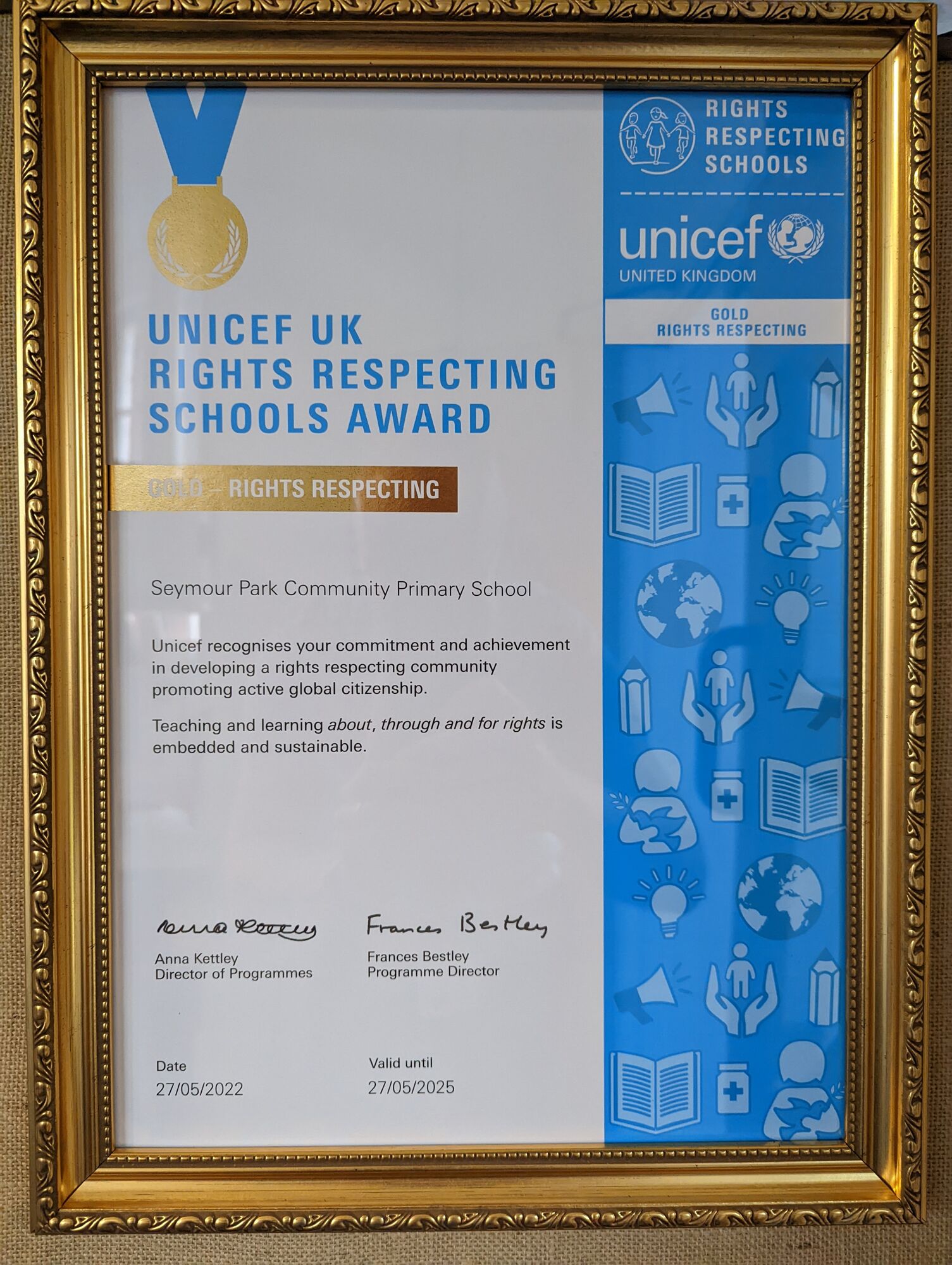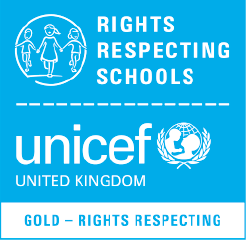 What is the UNICEF UK Rights Respecting Schools Award?
The UNICEF UK Rights Respecting Schools Award (RRSA) is based on principles of equality, dignity, respect, nondiscrimination and participation. The RRSA seeks to put the UN Convention on the Rights of the Child at the heart of a school's ethos and culture to improve well-being and develop every child's talents and abilities to their full potential. A rights-respecting school is a community where children's rights are learned, taught, practised, respected, protected and promoted. Young people and the school community learn about children's rights by putting them into practice every day.
I have the right to an education which develops my personality, talents and abilities to the full.
Article 29 of the UNCRC says that a child or young person's education should help their mind, body and talents be the best they can. It should build their respect for other people and the world around them. In particular, they should learn to respect:
their rights and the rights of others
their freedoms and the freedoms of others
their parents
the identity, language and the values of countries and cultures, including their own.
the natural environment
Education should prepare children and young people for a responsible life in a free society. It should teach them how to live in understanding, peace and friendship. It should provide the dignity for all children to thrive and grow as learners and citizens.
Children's Rights in Action
Click here for information about our Rights Rangers:
rights rangersClick here for information about how children's rights are a key thread throughout our curriculum: